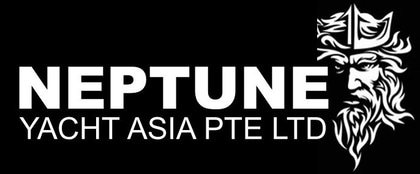 The 37 footers PARKER MONACO 110 is the flagship of PARKER. This is a new series of sporty outboard boats from PARKR boats in collaboration with Tony Castro Design.
This design combines the spacious layout of a cruiser with latest outboard engines. these outboards are now very efficient and great value-for-money delivering performance and light weight compared with inboard engines. Raising the outboards allows the props and legs to be clear from the water avoiding the need to antifoul them and spend less time immersed in salt water. this should help enormously with lower costs maintenance.
A novel and uniquely designed sunbed covers the outboard engines, which lowers the noise level for the passengers. The seats/sunbed can be slide aft increasing the cockpit area, and forward when you need to title the engines up.
The interior offers an equivalent layout to any classic inboard boat and arguably better in many respects. Its has 2 good size cabins and a bathroom with separate full size shower. On the main deck a large seating and gallery with drinks cooler fridge accessible from the cockpit. Lighting plays an important part in creating the right ambiance to make life easy and enjoyable.
The boat is equipped with a glass sliding roof and another sliding canvas skylight over the cockpit area.
Other notable features are the helm door, usually only seen on bigger boats and rare topside door for easy boarding onto the boat from the marina berth.
A wide range of outboard engines is available, typically from 150hp to 300hp per engine for sparkling speeds.