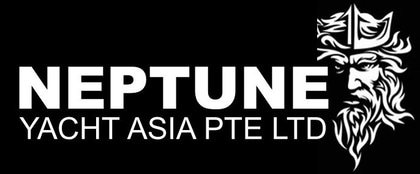 In tradition, the pilothouse boat market has had two segments: A "Comfort" segment for daytrips, weekend trips and excursions, and the tougher segment for watersports, fishing and transport. Previously, pilothouse boats have been designed for one of these segments, but never before for both. the PARKER Explorer MAX is an excellent design for both segments - allowing the customer to adapt the boat to different applications in just minutes.
The 920 Explorer MAX for daytrips, weekends on the water and excursions
The 920 Explorer MAX has the same fore cabin and pilothouse design as its sister boat, the 790 Explorer, and can be fitted to provide all the comforts you need for overnight stays on the boat -including a soft top so you can make the most of sunny days.

The aft deck is much larger than competing boats, with more deck area than a day cruiser, the 850 Voyager. No other pilothouse boat can offer as much seating, spacious table and sun loungers on the aft deck as the 920 Explorer MAX.

The boat also has a 150 L ice box on the aft deck to keep both the crew and passengers refreshed. it can be also used as a fish tank.

The aft deck furnishing are module-based so each customer can choose exactly which modules they want to be fitted. The modules can also be moved around at anytime and be be removed from the aft deck to leave even more space for fishing and transport.
The 920 Explorer MAX as a fishing and transport boat
The aft deck is separated from the aft platform with a watertight door so you can drive astern into water without your wake and waves washing over the aft deck. The aft platform is spacious and there is plenty of rooms to walk from port to starboard side.

The boat is fitted as standard with a 150L ice or fish tank.

The aft deck is unrivalled when it comes to size in this segment. the normal dimensions of an aft deck on a pilothouse boats of this size is approx 4m2. the aft deck on the 920 Explorer MAX is 33% larger and measures a total of 5.3m2.

Aft of the aft deck has all the fittings required to install a pump for water hose, fish tank, circulation pumps, net, pot and lines haulers, transforming the boat into a purely working and fishing machine.
Single or Twin Outboard Engines
Traditional perception in the boat market is that outboard boat longer than 9 meters need twin engines for optimal performance, due to unsophisticated, poorly balanced and old-fashioned hull designs.

Thanks to the well-balanced hull and highly modern two step hull technology and integrated engine bracket, the 920 Explorer MAX has high level performance with either single or twin outboards installation.

Powered by Mercury's V8- 400HP, this boat can reach the speed of 40 knots with good margin.